Spread Betting is not complicated. Like driving a car, many people decide that it is too difficult without even giving it a try. In fact, once the simple concept has been grasped, it's easy to understand.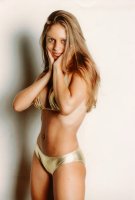 But, there's always a but, without taking the time to understand a few basic ground-rules - juggling with chain saws would be safer to long-term health, but once mastered a whole new range of opportunities are presented to make some serious money.

Step this way for an easy introduction to what is without doubt a fabulous way to enjoy a bet on a sporting event, and then have a completely free no-risk practice session courtesy of those jolly nice chaps at Sporting Index.

OK then, so how does it work?

The Spread Betting Firm (bookie) makes a prediction on a particular aspect of a sporting event, such as how many goals will be scored in a game of football.

We simply decide whether their prediction is too high or too low.

If we think that they are spot on, we don't bet. It's that simple.

Remember Bruce Forsyth's, 'Play Your Cards Right'? The basic concept is exactly the same. "Higher Higher! Lower! Lower! The amount we win or lose depends on how right or wrong we are.

With this basic understanding, spread betting is easy to understand. Keep in mind that image of Bruce Forsyth gesturing to the audience on whether a contestant should go higher or lower. They could say, "Sporting Index reckon England will score 250 runs", 'what do you reckon? "higher or lower?"
In cricket the bookie will usually predict a spread of runs scored rather than a specific figure, such as 230 - 250 runs but our job is exactly the same with only two things to consider.
Are they right? If we agree England will score 230 -250 runs then we don't bet. Are they wrong? If we think the bookie is wrong, and there will be either more than 250 or less than 230 runs then we decide which one to punt on.
Every time the bookie makes a prediction they are asking us the question… "higher or lower", and that is how simple spread betting can be.