THE SUGARMAN SAYS
You cannot shake hands with a clenched fist
A few seasons ago a young premiership striker scored a hat trick of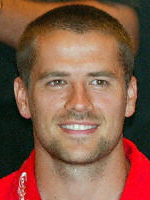 sublime quality. The speed of thought, flight of foot and clinical accuracy made the three goals rank amongst the most simple, yet clinical I have ever seen.
What struck me at the time however, and stuck in my mind for even longer than the goals themselves, was the celebration.

As the third goal went in, the young lad turned to the crowd and with a cheeky grin he rubbed his palms together rapidly. It was a gesture which says 'I can hardly wait, lets keep playing, I'll score some more'.
With the 'raised palm rub', he had told us 'non-verbally' that he expected the rest of the game, or maybe even the subsequent season to be a big success.

In body language, rubbing the palms together is a classic way in which people communicate positive expectation. The dice thrower rubs the dice between the palms of his hands as a sign of his positive expectancy of winning, the master of ceremonies rubs his palms together and says to the audience 'We have been looking forward to our next speaker', and the excited salesperson struts into the managers office, rubs his palms together and says excitedly 'we've just received a big order!'
However, the waiter who comes to your table at the end of the evening rubbing his palms together and asking 'anything else, Sir?' is non-verbally telling you that he has expectancy of a good tip.

The speed at which a person rubs their palms together is crucial. It signals who he thinks will receive the positive benefits. Say for example, you want to buy a home and you visit an estate agent. After describing the property you want, the agent rubs his palms together quickly and says 'I've got just the right house for you!'
In this way the agent has signaled that he expects the results to be to YOUR benefit. But how would you feel if rubbed his palms together VERY SLOWLY as he told you that he had the ideal property? He'd seem sneaky or devious and you'd get the feeling that he expected the results to benefit him, not you.