Picture the scene, you've spent the last hour meticulously scouring the internet to find a casino that not only meets your needs, but has a mouth wateringly good welcome bonus.

There it is, you've found it. This casino has everything you wanted and more… A good selection of games from your favourite developers, fast withdrawal times and most importantly a generous handful of free spins to get you started. It all feels so right.

You've signed up, opted in to your welcome bonus and made the necessary deposit… As time passes you've turned your free spins into a cool £100, time to withdraw, right? That's when it hits you… In order to withdraw your well earned winnings you need to meet further wagering requirements, a seemingly impossible task.

This is an all too familiar scenario that thousands of players have found themselves in, time and again. There's nothing more frustrating than feeling cheated by an online casino, especially when you thought they were giving you a fair and honest deal in exchange for choosing to deposit and play with them.

What are wagering requirements?

Wagering requirements are a condition that online casinos attach to their free spins and bonuses to prevent players from abusing their offers. Unfortunately, there are players that go out of their way to find generous and attractive offers so that they can use the spins and withdraw their winnings, never to be seen again.

Most commonly you'll find wagering requirements ranging from 10x wagering to 40x wagering, anything above this figure would leave players with an uphill battle to wager enough money to withdraw their funds. In this case it would be fair to liken the bonus to glorified demo credits, as players are unlikely to ever profit.

Casinos pressed to clean up their acts

Thankfully, nowadays it's certainly not as bad as it used to be, only a few years ago casinos were a lot less transparent, often hiding wagering requirements in amongst confusing terms and conditions, buried deep into in the fine print where players would never even think to look.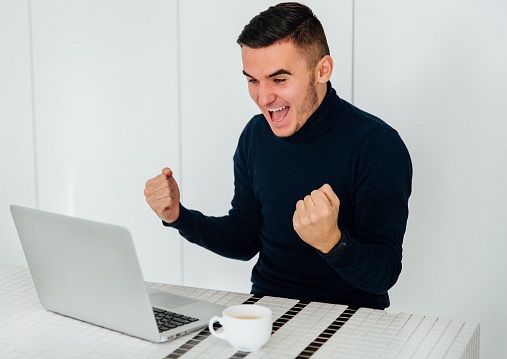 This predatory behaviour led to countless player complaints to the Gambling Commission due to the fact eager punters were discovering that their deposits had been tied up and kept locked away, just out of their grasp. In some absurd cases players have reported cases of welcome offers and bonuses with 100x wagering requirements attached to them.

After continued pressure from the Competition and Markets Authority in the UK a number of operators agreed to ensure that any restrictions on gameplay are made clear to players, this led to all UK licensed casinos becoming much more transparent in the way that they publicise their welcome offers and casino bonuses.

Today, we still see wagering requirements attached to the majority of welcome bonuses, however they're clearly communicated and thankfully don't go too far, with the average wagering requirement on most deals sitting around 20 - 40x. What's more encouraging is that you'll now be able to find a very healthy number of no wagering casinos that offer players wager free spins thanks to a handful of very generous operators.

The growing popularity of no wagering casinos

Much to everyone's delight we've seen a steady increase in the number of no wagering casinos over the years, which is a great thing, as it's evident that these operators put great value in being fair and transparent when it comes to their bonuses and promotions.

These offers have done wonders in building a level of trust between the operators and players with players finding they're now in a position where they're able to enjoy their bonuses without the niggling fear of never actually seeing any money reach their bank accounts.

Of course, not all good things can last in such abundance forever, casinos still have to protect their own interests and profits at the end of the day, which has led to some notable operators rescinding their no wagering bonuses, however, there are casinos still offering these much loved deals.

Are wagering requirements necessary?

Whilst nobody wants to see players swamped down by unrealistic wagering requirements, the fact of the matter is that wagering requirements are a necessary evil in order to protect casinos from bonus abuse, especially when the bonuses on offer are high

Players can find themselves in limbo, questioning whether to sign up to a casino that offers a very small number of free spins, with little to no wagering requirements or take a much larger bonus and hope they can work their way through the wagering requirements, which is possible with some perseverance and luck on their side

We'd always recommend finding your next casino welcome offer from a reputable and trusted site such as no wagering, who have researched and compiled an exclusive selection of casino deals with no wagering requirements. That way you can rest assured you're getting the very best deal without any unwelcome surprises.